Banana Cream Pie With Graham Cracker Crust
One of my favorite desserts is Tartine's Banana Cream Pie. So, why not try making it at home in a modified version to better fit my palate? The crust on the Tartine pie is buttery and flaky but I'm curious how a graham cracker crust would do. After about 2 hours of creation time and 2 hours of cooling time, I now know it's delicious.
Notes:
The graham cracker crust is too sweet, use less sugar next time.
The pie needs a closing note. There's room for each bite to leave you with something special. Maybe some bourbon in the caramel sauce and/or a spice.
The bittersweet chocolate is a little too bitter. Try a different chocolate.
Try the 2 egg version of the pastry cream for a lighter cream, just to compare.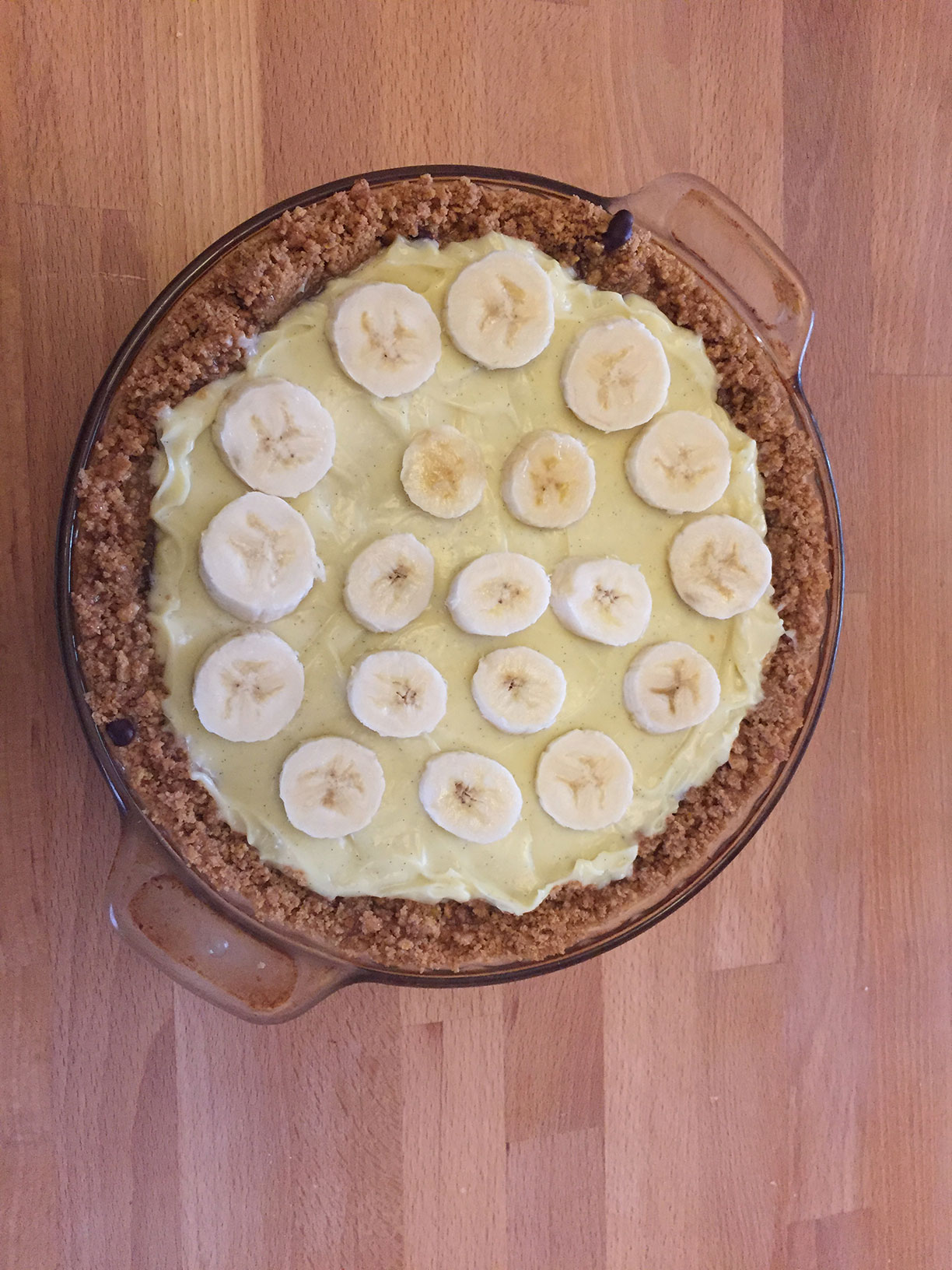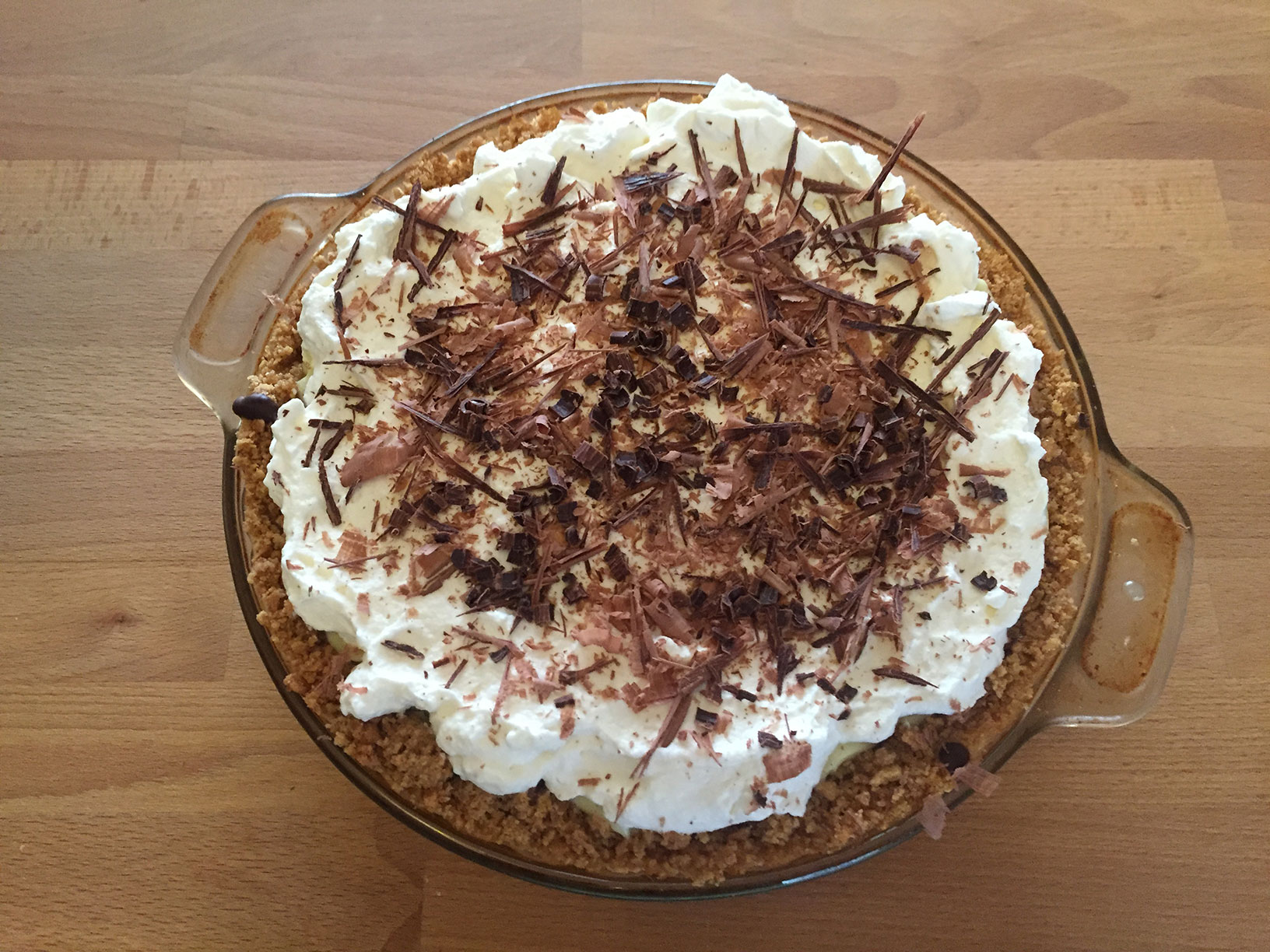 For More See